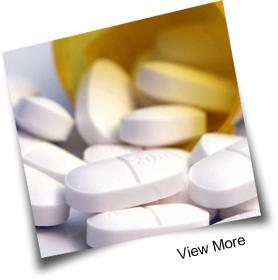 GVCL-Goa holds US FDA Type III DMF # 24515 & ISO 9001:2008 certification and is following CGMP and ISO standards for exacting precision at every step to garner total customer trust and satisfaction. Our management systems are thoroughly professional.We aim to be the first choice for DMF Grade HDPE containers manufactured for highly regulated markets like United States of America, Europe, Canada etc. We manufacture a wide range of products from 40 cc to 2000 cc. Apart... Read More

GVCL is a team of most experienced and knowledgeable members, who have in-depth and unmatched knowledge in their own respective field. GVCL success is based on our team members skills. Our management team consists of..
Mr. Dinesh Thakker is a backbone of our company, who has more than 2 decades of experience in pharmaceutical field...

Gopaldas Visram & Co. Ltd has been serving the pharmaceutical industry with its formulations both in domestic as well as in exports. We have always kept the increasing growth of generic drugs exported to US and European markets in mind. We decided to venture in to the field of manufacturing DMF Grade HDPE containers as primary packaging material for the regulated market. We have set up a new advanced state-of-the-art production facility in Goa under the name Gopaldas Visram & Co. Ltd.( GVCL). Our customers are mainly MNC Pharma and Indian Pharma companies that export formulation such as powder, capsule, tablets and other herbal products.
Our main focus on US and European markets. GVCL – Goa has been established in the year 2010 with US FDA Certification, to cater to the healthcare industry with confidence and to provide a better option for high quality DMF Grade HDPE containers for the regulated market. To fulfill our commitment, we have identified the major areas of competition as quality, price competitiveness, service and the ability to develop innovative ideas. Our group size, corporate structure and industry commitment permit us to excel customers' expectations and provide a consistent and unparalleled level of superior service and customer satisfaction.